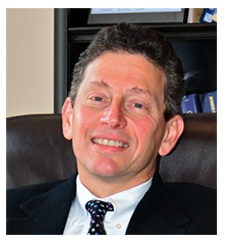 Dr. Inwald, founder of Neurobehvaioral Consultants, is a licensed clinical psychologist specializing in the neuropsychological assessment and intervention of children and adults. He completed his Bachelor of Science in Psychology and Social Work from Michigan State University. He obtained graduate school training at Michigan State University and Indiana State University. He earned his Doctorate in Clinical Psychology from Forest Institute of Professional Psychology.
He received his adult neuropsychological training through the University Of Chicago Medical Center. Dr. Inwald has received his pediatric training through Children's Hospital of Michigan.
Prior to entering private practice, he was the Director of Neuropsychology and Rehabilitation at Henry Ford Health Systems—Wyandotte. Dr. Inwald was also senior supervisor of Rehabilitation for Henry Ford's Neuropsychological Post-doctoral Program. He has been an affiliate neuropsychologist for a large neurological group, director for a Chronic Pain Program, and a clinical consultant for two TBI treatment programs.
Dr. Inwald has presented to various audiences on child, adolescent, and adult neuropsychological assessment, neuropathology, and treatment.
He is a professional member of the American Psychological Association (APA), Michigan Psychological Association (MPA), and National Academy of Neuropsychology (NAN).
Dr. Inwald is married and is very proud of his three children.  He enjoys traveling, running, hiking, cooking and reading historical fiction.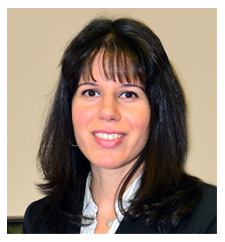 In practice, Melissa works with individuals, couples, and families. Treatment is unique for each client and is determined by their own goals and needs. Areas of specialization include psychological assessment, cognitive remediation, anxiety and panic disorders, depression, women's issues, mood disorders, post- traumatic stress disorder, adjustment disorders, geriatric issues, trauma, grief and loss, relational and family issues and court mandated therapy. Her approach to therapy varies with each client, ranging from psychodynamic therapy, cognitive behavioral orientation, and mindfulness meditation.
Some of Melissa's personal hobbies include physical exercise such as long distance running and circuit training. She enjoys gourmet cooking as well as sampling different cultural cuisines. She has always enjoyed studying different cultures and traveling. Melissa speaks fluent Greek and Spanish as well as Arabic.
Melissa received her Bachelor's degree at Loyola University Chicago. She attended the University of Detroit Mercy to earn her Master's degree in clinical psychology. Currently, Melissa is working on her doctorate in clinical psychology at the Michigan School of Professional Psychology.
Change occurs through the working relationship between psychologist and client. It is her belief that individuals have the potential to grow and heal through this therapeutic alliance.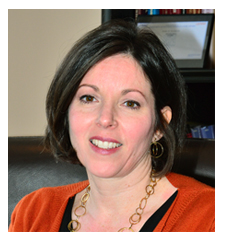 Dr. Jeanne Layne is a clinical psychologist who believes that a collaborative relationship between therapist and patient is what allows psychotherapy to be a growth-producing and personally meaningful experience. To this end, Dr. Layne takes an individualized approach to treatment and provides an accepting and supportive atmosphere in which patients can gain insight, work towards symptom relief and begin to make lasting behavioral changes. Dr. Layne utilizes a psychodynamic approach to psychotherapy. With a collaborative approach, the end result is often a greater sense of personal satisfaction, and the patient is able to fully realize his or her own potential. Dr. Layne welcomes the opportunity to work with children, families, adults and couples.
Dr. Layne received her Bachelor's Degree in Psychology from Wayne State University and received her Master's and Doctorate Degrees in Clinical Psychology from the University of Detroit Mercy. She holds a specialization in child development. Dr. Layne's clinical training was conducted at the Wayne State University School of Medicine – University Psychiatric Center, Detroit Medical Center – Detroit Receiving Hospital, the Wayne County Family Court – Clinic for Child Study and the Wayne County Jail. Professional areas of interest include: forensic assessment, projective testing, the clinical utility of early memories and the detection of malingering.
In her personal life, Dr. Layne greatly enjoys time spent with family and friends, cooking, entertaining and travel. She loves the study of languages and is an almost life-long student of Spanish. Dr. Layne aspires to return to Barcelona, Spain, where she spent time as an exchange student during her adolescent years.
Return to Top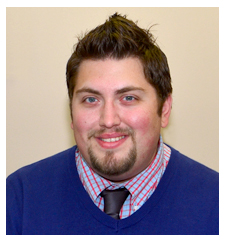 In practice, Matt believes it is important to embrace the differences and experiences that each person walking through the door brings with them. Matt has experience with children and adults affected by anxiety, depression, behavioral and interpersonal issues, and loss. He also works with couples with relationship issues, as well as traditional and blended families who need assistance with relating and communicating effectively with one another.
Matt received his Bachelor's degree in Psychology from Coastal Carolina University in Myrtle Beach. Matt attended University of Detroit Mercy, where he received his master's degree in Clinical Psychology with a specialization in Child and Family Therapy, and received his degree as a Specialist in Clinical Psychology after working at the Michigan State University's counseling center. Matt is currently working toward his doctoral degree in Clinical Psychology at the Michigan School of Professional Psychology.
In his spare time, Matt enjoys traveling with his wife, seeing live music, cooking, and spending time with his family. He has an affinity for 80's music, and enjoys reading comedic memoirs. His is currently learning how to speak Farsi, as well as searching for the perfect gluten-free muffin.
Return to Top